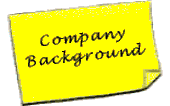 RTC was founded by Paper Technologist Mr. M.P. RASTOGI.

A primary principle of the company is to offer our customers, quality CHEMICALS and a very high level of technical expertise in problem solving.

Located in MEERUT (U.P.), we now represent many major manufacturers/suppliers to Paper Mills around the country. Product lines include many grades of CAUSTIC SODA, SODIUM SILICATE, STARCH, ROSIN, ALUM, TALC/SOAPSTONE, CHINA CLAY, SODIUM SULPHITE, HYDROGEN PEROXIDE, GUAR GUM, METHYL VIOLET, RHODAMINE, MARK BROWN, MAGNESIUM SULPHATE, SORBITOL, BLEACHING POWDER, TITANIUM DIOXIDE, AMMONIUM CHLORIDE, CALCIUM STEARATE, T.R. OIL, PVA-173, SODIUM HYDROSULPHITE etc.

RTC places a very high value on long term relationships with customers. We shy away from short term or "spot" business. Our goal is to build and maintain mutually beneficial relations with all of our customers, for the long term.

Products are shipped to our customers both from our own warehouse stocks and direct from various manufacturers. Inventory, shipping, packing, and product modifications are often tailored to the special needs of a specific customer.

"Our Target to establish long terms relationship by way of transparent working, sincere co-operation, our long experiences backed by qualified technicians would be added advantage to our buyers, sellers"