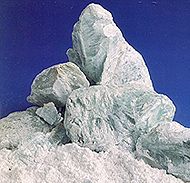 Application of Talc

PP compounds used in automotive and appliances

PS compounds to prepare more stiff MIPS .

Additive master batches for paper like LLDPE & HM, HDPE films

Additive master batches for PP & HDPE box strapping

Paints and Rubber Plastics

Paints & Powder Coatings

Paper

Rubber

Ceramics

Printing Ink & Inorganic Pigments

Agro Chemicals

Electrical Insulations

Textile



Soapstone Powder
RTC Talc is a metamorphic hydrated magnesium silicate with a soapy feel and pearly luster. Its lamellar structure and the platy ness give excellent / opacity to the end products.

Composites filled with RTC TALC enhances the performance properties of the compound. It exhibits higher stiffness, creep resistance at both ambient and elevated temperature. It has a greasy feel.

Soapstone powder, Talc is the basic raw materialm for PP, LD, HDPE compounding, paints industries, paper industries, rubber, pharmaceutical industry, PVC, cosmetic, baby talc manufacturing.



| | |
| --- | --- |
| Advantages for Polymer | Advantages for Paints |
| Good surface quality | Excellent scrub resistance |
| Lower mould shrinkage | Reduced sagging |
| Easier processing | Good coverage |
| Maximum Loading | Higher loading |
| | Water resistance |
Chemical Composition of Talc

Sio2

60-62%

Al203

0.25-0.28%

MgO

30% -33%

CaO

Less Than 1 %

Fe203

Less Than 1 %

LOI

4 to 5%




Brightness : Brightness in Talc grades is available from 70 % to 98%


Application of Talc (Soapstone powder) in Plastic Industries
Plastic Industry
consumes high quality ultra fine talc in polypropylene, polyamides, cable PVC and other plastic compounds. Talc is being increasingly used in HDPE, PP, LDPE, PVC, ABS & thermosetting compounds. It is excellent filler due to blending characteristics and thermal and electrical resistant. It is chemically inert. It provides the smooth feel to plastic surface. Due to its chemical inertness, superior electrical and thermal resistance and other properties talc imparts stiffness, hardness, tensile strength of plastic products, improves quality of their surfaces, gives them electrical, chemical and thermal resistance.
Application of Talc in Paint Industries
Talc is used in production of decorative paints, industrial coatings, pigment pastes, primers, enamels, adhesives, putties and other products of the industry.
Application of Soapstone powder (Talc) in Ceramics
In ceramics talc is used mostly as low cost filler in ceramic tiles, sanitary ware, dinnerware, porcelain and electrical insulating.
Application of Talc Powder in Pharmaceutical Industries
In pharmaceuticals talc is used as filler in tablets, ointments and dustings. Talc used in this industry must be highly pure, bacteria free, must contain no iron oxide, dolomite, carbon and other impurities.
Paper industry
Talc is used in three stages of paper making -as a filler, to control pitch and stickiest and in paper coating. During the paper making process, the micro impurities can clog the paper machinery. Talc being hydrophobic absorbs these micro droplets thus controlling their stickiness and avoiding clogging. High brightness of talc leads to reduction in usage of expensive whitening agents and helps in controlling gloss of the coat. Talc gives smoothness, yellow index, porosity, and opacity to paper, improves its yellow index and reduces the deterioration of the machinery. Our grades of Talc powder are in wide range for Paper industries.
Other uses of talc
Besides all above uses Talc is also widely used in Toilet Soap manufacturing, Cosmetic industries in baby talc powder, Detergent manufacturing, Dal mills (Pulses polishing), Textile, Printing Ink, Rubber industry and as a filler raw material in many chemical industries.

Our grades of Soapstone powder (Talc) is available from 300 mesh to 700 mesh BSS Standard. The brightness in Talc is available from 70% to 98%.